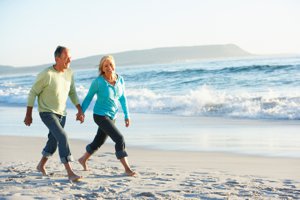 It's a new year and you're looking at your goals for 2012 . The kids are gone; you no longer need the big four-bedroom house, the ongoing cost of landscaping fees or possibly a pool service. You say, "Who needs it. I want to enjoy my life."
Is It Time to Downsize?
Well if you or your spouse is 55 and live in the Silicon Valley (Santa Clara County, or San Mateo County) you may not be aware of Propositions 60 and proposition 90.
What is Proposition 60 and Proposition 90?
Proposition 60 allows for the replacement of the primary residence with a new home of equal or lesser value within the same county and transfer of the Prop 13(*) assessed valuation from the old home to the new property. This transfer is once in a lifetime benefit and may have tax implications so we encourage you to consult your tax or financial adviser for your specific impact.
Prop 90 allows counties to elect to transfer Prop 13 values for moves from other California counties when the primary residence is replaced with a less expensive property. Being over 55 and you move into one of these California counties: Alameda, El Dorado, Los Angeles, Orange, San Diego, San Mateo, Santa Clara, and Ventura, and you may take your old, lower Prop 13 value, regardless of which county you moved from. For instance, using Prop 90, you can sell your $700,000 San Francisco home, assessed value $100,000 and move to a new $500,000 condo in Mountain View, Sunnyvale or San Jose; the new home assessed value of $100,000!
Is NOW the Right Time to Make that Move and Downsize?
Today might be a better time than your realize. While you may believe that your existing Silicon Valley Real Estate value is down, chances are the property you want to buy will also cost you less. Likewise, pulling out funds from your existing Silicon Valley Real Estate may allow you to buy a new the new home for cash. If you do you need a new loan, rates have never been lower. Currently 15 year fixed loans are running 3.5% with no points.
So don't wait in downsizing your Silicon Valley Real Estate portfolio. It time to create the life you want!
To discuss specifics about selling your Silicon Valley Real Estate in Mountain View, Sunnyvale or San Jose, give Tom Stynes a call.
(*) Prop 13 was passed by the California legislature in 1978. This law limits property taxes to 1% of sales price, plus nominal local fees, per year. Property taxes can go up no more than 2% of assessed value per year.