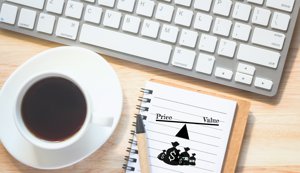 The Silicon Valley is an exciting place to live, especially for young, tech-savvy homeowners. The July 2016 Silicon Valley Market Report showed that the list price to sale price ratio for single-family homes, condos, and townhomes has come down over the last 12 months. So have total sales. The average sale price, on the other hand, has gone up. Please read on for a complete breakdown of last month's housing market.
Silicon Valley Market Report - July 2016
Our July 2016 Silicon Valley Market Report covers activity in Cupertino, Los Altos, Mountain View and Sunnyvale. Total sales were lower than the same time last month in each city. Cupertino home sales decreased 41.6%, from 36 last year to 21 last month. That was the largest drop in the four cities in this report. Los Altos declined from 34 in July 2015 to 25 in July 2016 (down 26.5%). Sunnyvale showed a 16.8% reduction in sales (from 95 last year to 79 this year). Mountain View had the smallest decrease of just 7.2% (from 55 in July 2015 to 51 in July 2016).
Silicon Valley Home Prices
Unlike total sales, the July 2016 Silicon Valley Market Report indicated an increase in the average sale price for each city. Cupertino had the smallest gain at just 0.1% (from $1,752,500 in July 2015 to $1,765,000 in July 2016). Los Altos and Mountain View followed with a 2.1% and 3.8% upturn (at an average sale price of $2,710,000 and $1,245,000 respectively). Meanwhile, Sunnyvale, CA had the largest boost (7.5%), going from $1,180,000 last year to $1,268,000 last month.
As of last month, the list price to sale price of each of these Silicon Valley homes remains over 100%. That means that Sellers receive more than they are initially asking. This helps contribute to the higher average sale prices. However, the list price to sale ratio has declined since last year. Sunnyvale came in at 106.3%, the lowest it has seen since January 2016. Cupertino (102.9%) and Mountain View (104.8%) have consistently decreased for the last three months. Los Altos experienced a downturn for each of the last four months, landing at 101% for July 2016.
What Does This Mean for Silicon Valley Home Buyers?
Buyers continue to pay above list price to get into the Silicon Valley home of their dreams. The days a Silicon Valley home stays on the market before it goes into contract has increased in each city as well. Even so, they tend to be scooped up within three weeks on average. Loan officers have found that new TRID regulations delay the loan process by about a week on average. Unless you are an all cash Buyer, you may find a slight increase in wait time to close. Interest rates continue to stay well below 4%. If you are interested in purchasing a Silicon Valley property, now is a great time to do so. Just Tom Stynes and we'd be happy to show you around.
Tom Stynes, StynesGroup Real Estate Services, your source for Silicon Valley real estate